Met a bunch of friends for a H&L trip out of Desoto and also brought a tank along for my bro and myself. After a day of jumping from spot to spot not doing very well with only 4 gags and 1 red grouper in the boat for 6 people we hit 75' of water for a dive. Dropped in to find 68 temps on the bottom and 15-20' viz bettter then tought it would be. After a 45 minutes dive and not seeing any legal grouper i ended up comiing back with 2 hogs and to my surprise and a first for me a 19" mutton snapper.
I have never seen a mutton snapper out her before and can't wait to cook him up for dinner. Total for the day h&l was the groupers mentioned and for the one dive between my bro and me 5 hogs to 22" and my mutton snapper. Only kept 2 grouper and the mutton and gave to hogs to friends that have never had the chance to eat them.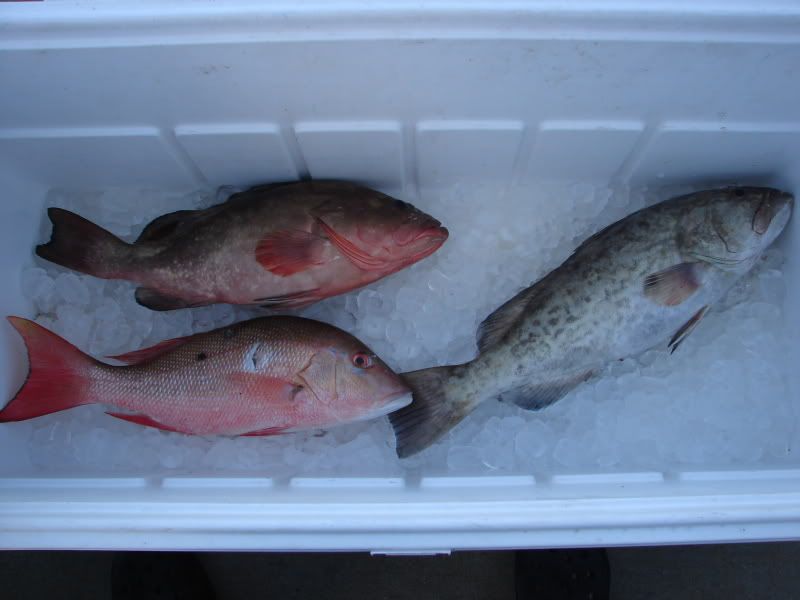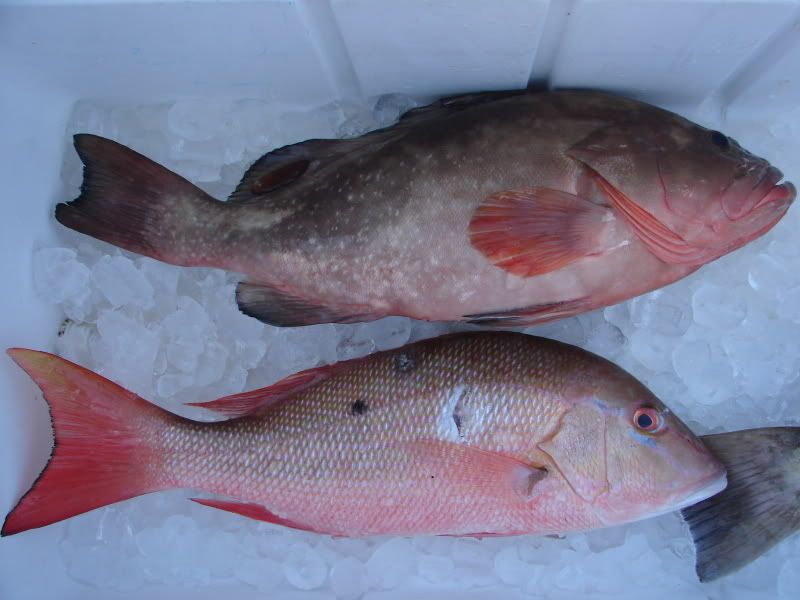 Waves started at 2-3' and laid down to nothing by days end and off the water at 3pm.