Chris, Carl and I made the trip to St. Pete over the weekend to compete in the Southern Open, the state spearfishing championship. Instead of towing the Rezoned down, we teamed up with a fellow FSU graduate Mike Penny and ran his boat, a 33T Contender "PennyWise". We left the dock around one on Saturday morning. We were greeted by flat calm seas, pointed the boat NW and cruised a comfortable 35mph on the way out. We arrived at our destination just after 5 AM and geared up for a day of diving. Just after the sun came up Chris and Carl rolled on the first spot in 195'. After a short amount of bottom time and a long ascent, chris surfaced with a 20lb mutton and a nice jack. The big grouper werent home but the mutton was enough to earn him 1st place snapper in the tournament.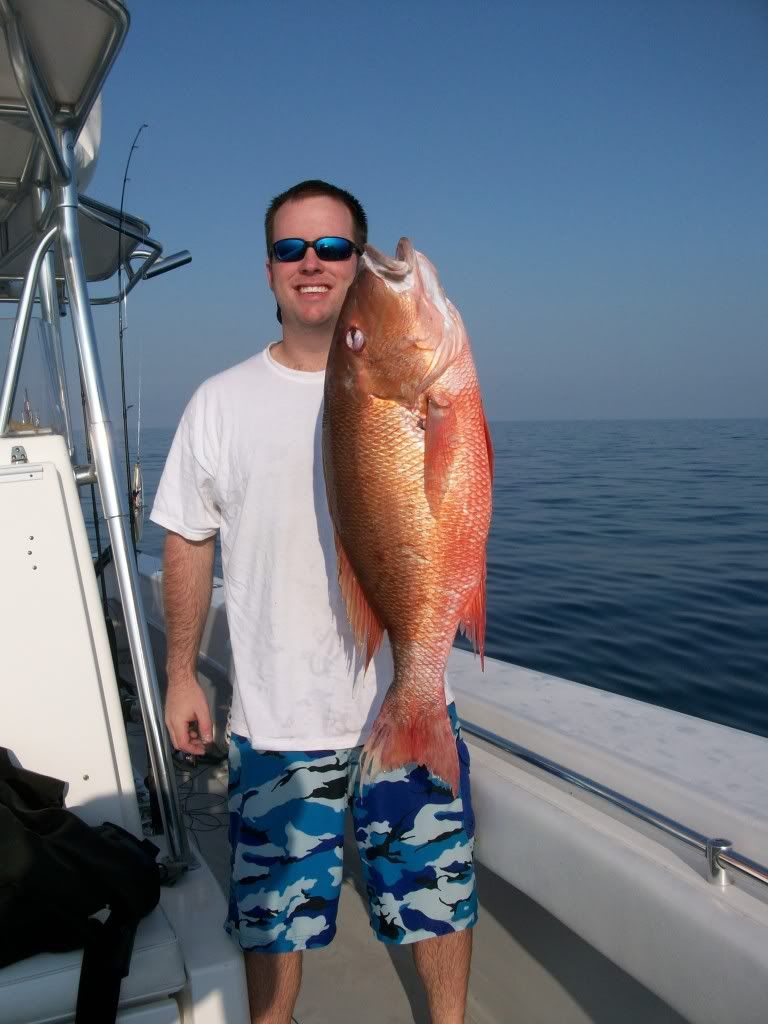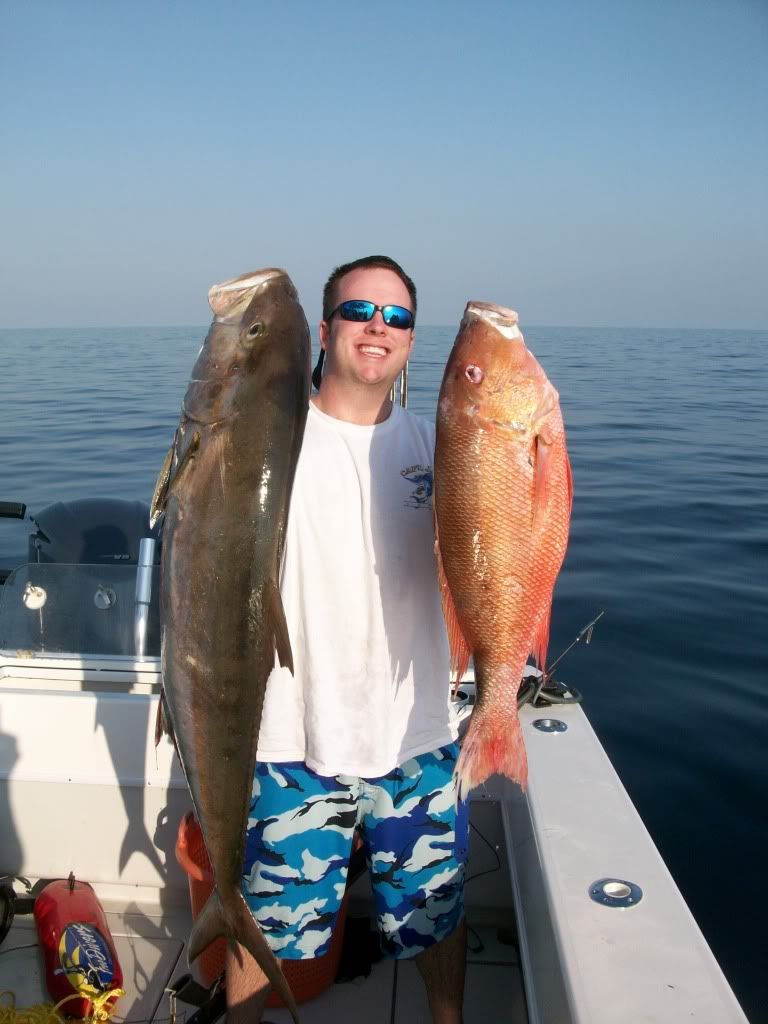 After several other deep drops that didnt produce anything, Mike and I dropped on a wreck in 190 that was absolutely COVERED in giant Red Snapper. We each shot a couple that turned out to be the 2nd and 3rd biggest in the tournament.
Next, we drop Chris on a wreck in 160' and almost immediately, a 30 lb gag pops to the surface. Chris unicorned him about 30' off the bottom.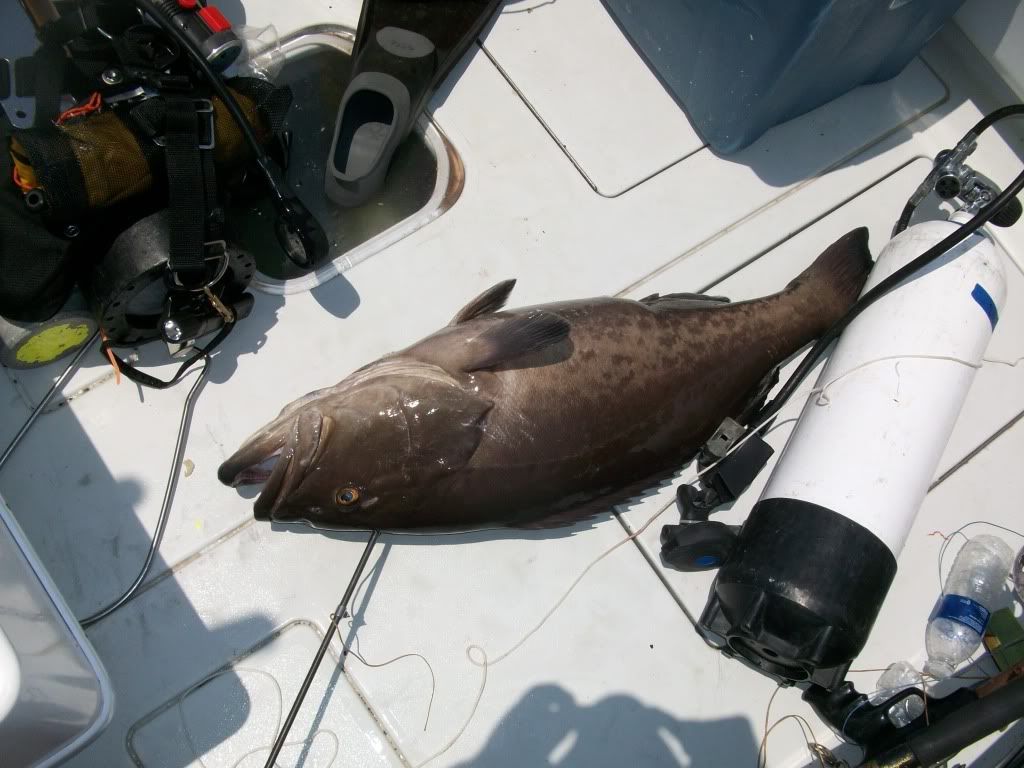 After that drop, we hit the grounds to pick up some hogs. Carl came up from his dive with a nice male.
Well time was running out and we still had a couple fish that we needed to fill our categories before we headed in, And I really really needed a big jack for the points so we stopped just outside the grounds on another wreck in 140'....... That worked out nice, The jack bottomed out the 60lb boga before i gutted it and was enough to put me in 1st place for amberjack.
After that we ran to the house, exhausted after a long day of chasing fish around the gulf.
The weigh in started at 11 am on sunday and there were lots of really nice fish weighed in. Congrats to Armando Suarez for his 77.7lb Carbo, And our other buddy DJ for his 1st place 83 lb carbo. Those are gutted weights guys, those grouper were awesome.
Chris with his Mutton and one of our big Reds.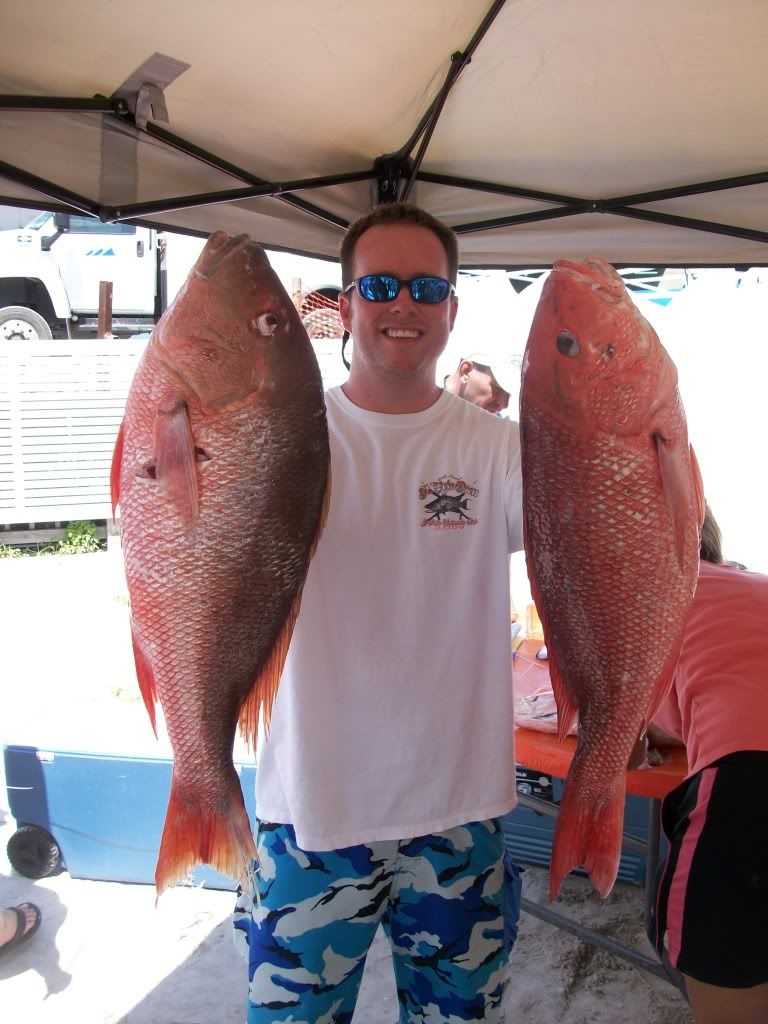 Picture of one of my female hogs
Largest fish board before DJ weighed his grouper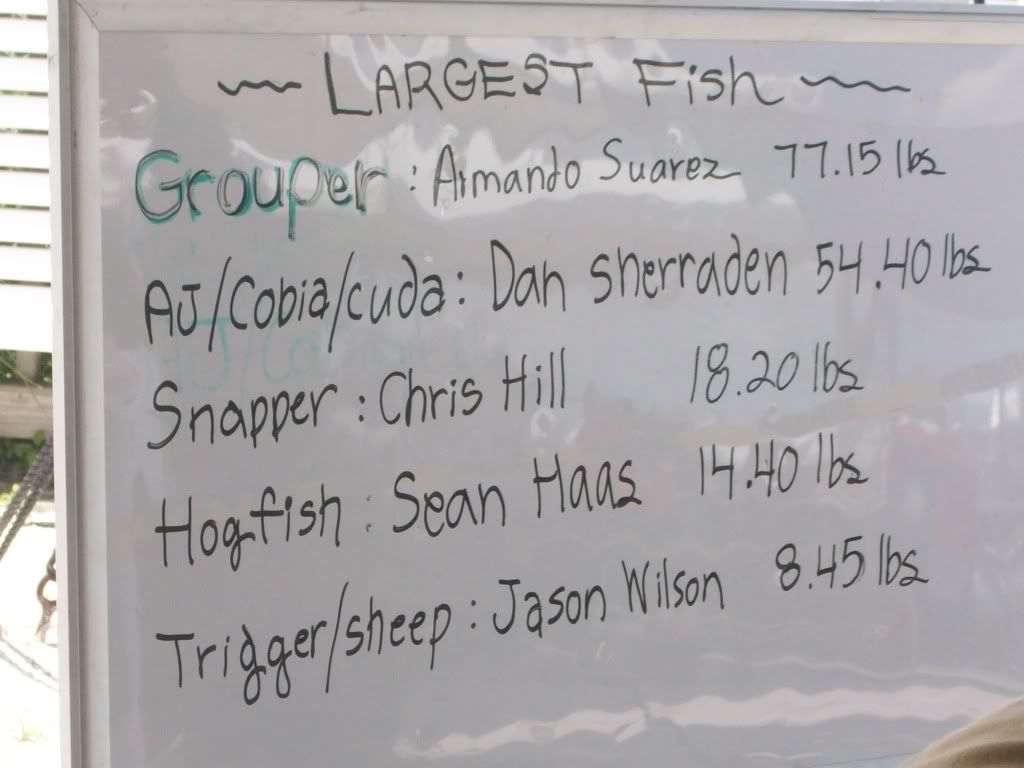 In the end, we had 1-3rd in snapper, and 1st in Amberjack. We also did well with overall points, I got 4th overall and Chris got 6th. We also got 1st and second in the snapper calcutta.
Chris and me with some of the winnings.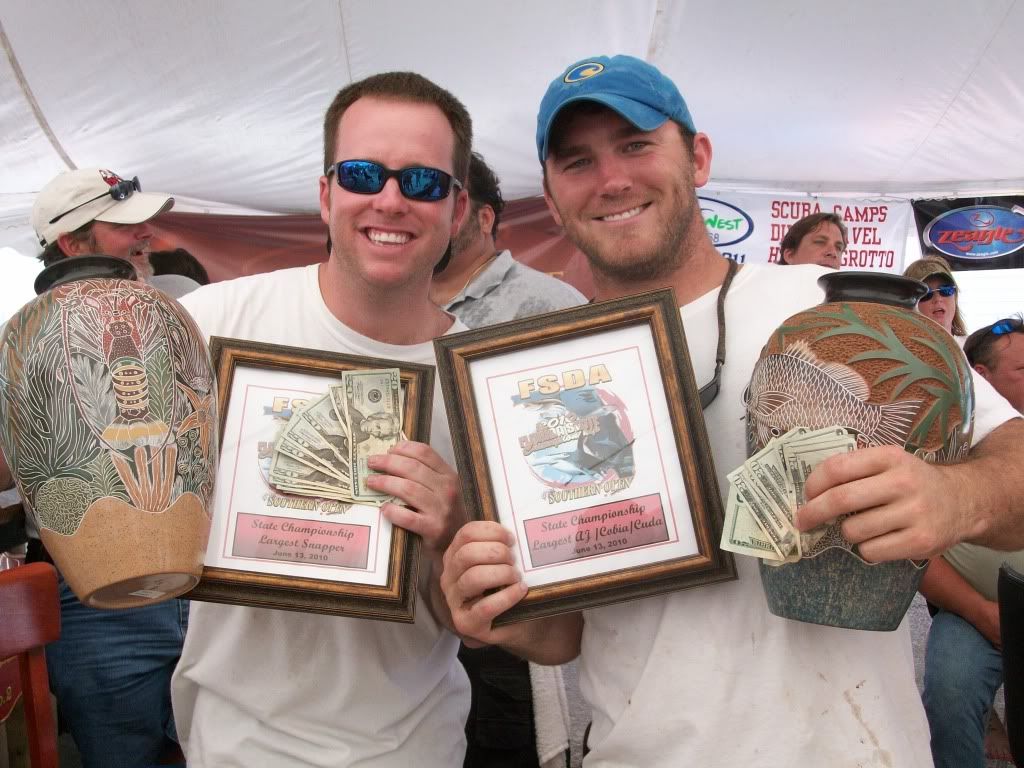 We had such a great time and cant wait for the world championship in August